1. Serious buyer only. Strictly no backouts /exchanges after confirmation.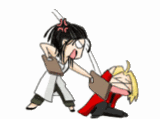 2. Items are sold at first pay first served basis.
3. Reservations will be valid for 2 weeks only upon full payment
4. For re-stock item, full payment need to be made in order to proceed. Full refund will be given to retail buyer if the item out of stock at factory but there is no refund for the vip, wholesales or agent member.

5. All prices shown are exclusive of delivery charges. Kindly refer to Payment & Delivery for details regarding the postage/ delivery charges.
6.Buyer will bear the postage fees. We would not be held responsible for any loss or damage occurred during the delivery of the item(s).
7. Please be advised that
colours might vary slightly from actual product due to photography and caption setting.
Some products shown here may vary slightly in terms of texture or colour from photos.
8. Th

e

size may be vary slightly due to the imprecise measurement. But no worries as it just vary very slightly ;). For imported products, measurements are given by our factory. All the fashion bag' s brand may be different on each batch depending on factory production.

9. All items are carefully checked before delivery to ensure it is good in condition.
10. Item(s) will be delivered only after full payment has been made.
11. Goods sold are
n
ot refundable or exchangeable.
12. All our pictures are copyrighted by Handbag Wholesale.

14.Handbag Wholesale has the right to change/amend any of the above subject to condition without prior notice to anyone.
Stock Return Policy
Items are returnable or exchangable within 24 hours upon receiving, if customer wants to return or exchange the item, please make sure that it complies with our policy below:
Important Notes :
Customers need to cover the return and replacement shipping fees.

Items must be return in the original packaging include taps, tag, carton or boxes. Any of these missing, the retur

n request will not be entertained.

If the request for returning is later than 1 days, we will not entertain it.

If the item is not posted to us back within 2 days from the date of receiving, we will not entertain it.

Damaged item only can be replaced with same item & same color. It is not allowed to replace with other color or design.


We hope our customers would understand that we are running a low profit margin scheme in order to provide a competitive product pricing. Theref

ore we will not cover the shipping fees for the return and replacement items.

All refund will be credited into your account for future purchase if there is no more same stock

Returnable/Exchangable Section
Items that are terribly damage or stained.
Non-Returnable/Non-Exchangable Section
Minor loose threads, irregular fold or wrinkle produced by crumpling, color differs slightly from the pictures shown online.

Damage after usage by buyers

Cannot fit into the clothes, don't like the clothes,bags

Item design is slightly different from the picture displayed (e.g. button, pocket, or tag)

Fashion bag's logo may be different, it is not exchangable except the bag we have stated the logo name (e.g. Jessica Minkoff)

Return or exchange are not allowed If size measurement differs about 1-5cm only.

All clearance itam or sale item are not returnable or exchange and refund

Buyers who did not inform us regarding the reason for exhange and post the item back directly will not be entertained.

Sold Out Items are not available for exchange.